I've been working on my costume for our office Halloween party tomorrow, and, surprisingly, it came together fairly quickly. I'm keeping it a secret for now, but all we be revealed on Saturday!
In the meantime, here is a selection of store-bought cephalopod Halloween costumes:
Pirates of the Caribbean Davy Jones latex mask (by Party America, I think) from my local Halloween Express. The price tag is about $60, but you can get it for about half that on Amazon.
From the same Halloween Express, the full Davy Jones costume (this time by Disguise). In the store, it costs $99.99, but you can get it for $70 at BuyCostumes.com.
Cthulhu mask from Halloween-Mask.com. Currently out of stock.
This awesome tentacle arm was made by The Gaiastore, but tragically it no longer seems to be available. It retailed for a mere $15, so I'm not surprised it sold out!
Child's octopus costume from Pottery Barn Kids. Retails for $59, but the current online price is $34.99.
Infant costume from CostumeExpress.com. Currently out of stock.
Discontinued "Stuck On You" octopus costume from BabyStyle.com.
Lastly we have "Lil' Squirt," which was made for Target by the Charles S. Anderson Design Co. Of all the children's octopus costumes I've seen, this is the one I'd most like to get for Kid Indie Squid Kid. Unfortunately, it was only available for one season several years ago.
Cthulhu clearly holds a special place in the hearts of the editors at BoingBoing.net…Cory Doctorow in particular. Here is a selection of Cory's recent(ish) posts featuring everyone's favorite Great Old One: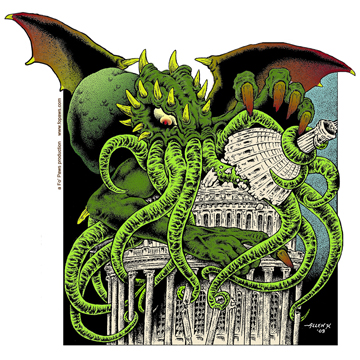 Cthapitol T-shirt by Fo' Paw Productions.
Hand-knit Cthulhu ski mask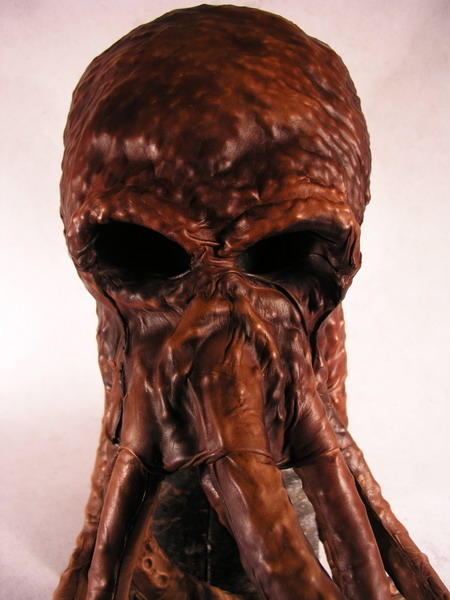 Leather Cthulhu mask by Ukranian artist Bob Basset.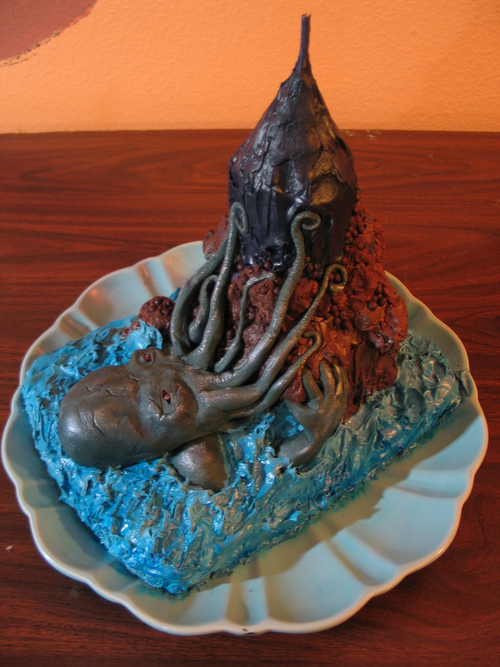 Cthulhu cake!