Cthulhu Week: BoingBoing LOVES Cthulhu
August 20, 2009
Cthulhu clearly holds a special place in the hearts of the editors at BoingBoing.net…Cory Doctorow in particular. Here is a selection of Cory's recent(ish) posts featuring everyone's favorite Great Old One: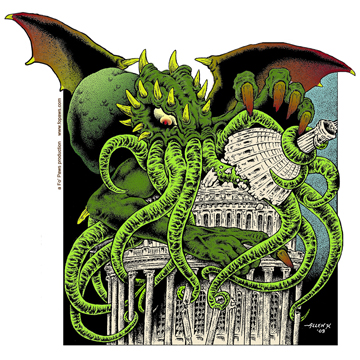 Cthapitol T-shirt by Fo' Paw Productions.
Hand-knit Cthulhu ski mask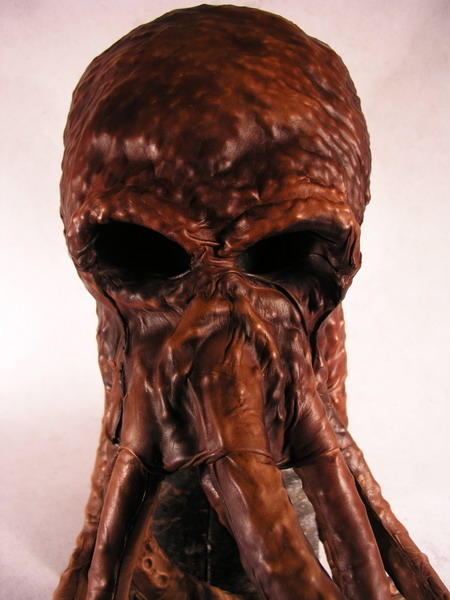 Leather Cthulhu mask by Ukranian artist Bob Basset.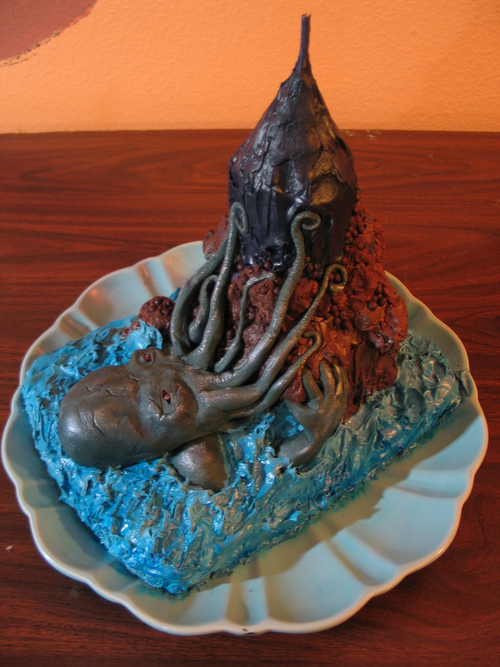 Cthulhu cake!